Alumni Hall is located on the third floor of the Washington Pavilion in the south and southwest wings .
A
lumni Hall consists of a preserved classroom (Room 322), which was a math/foreign language classroom. In addition, there are display collages, cases of memorbalia divided into decades, and displays honoring former students and staff.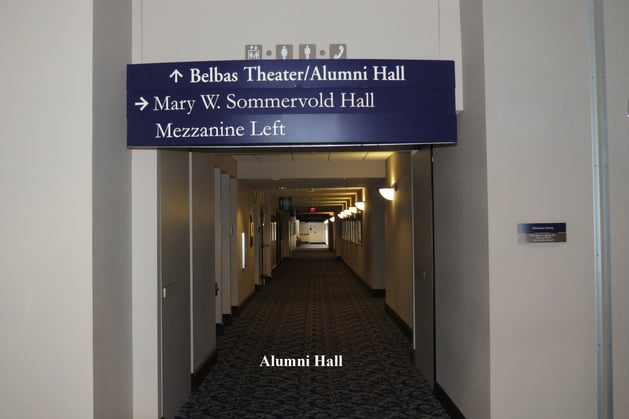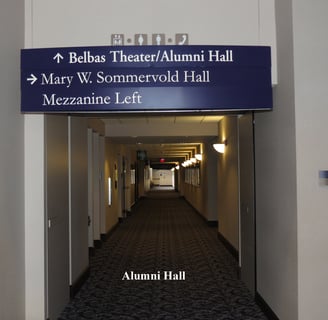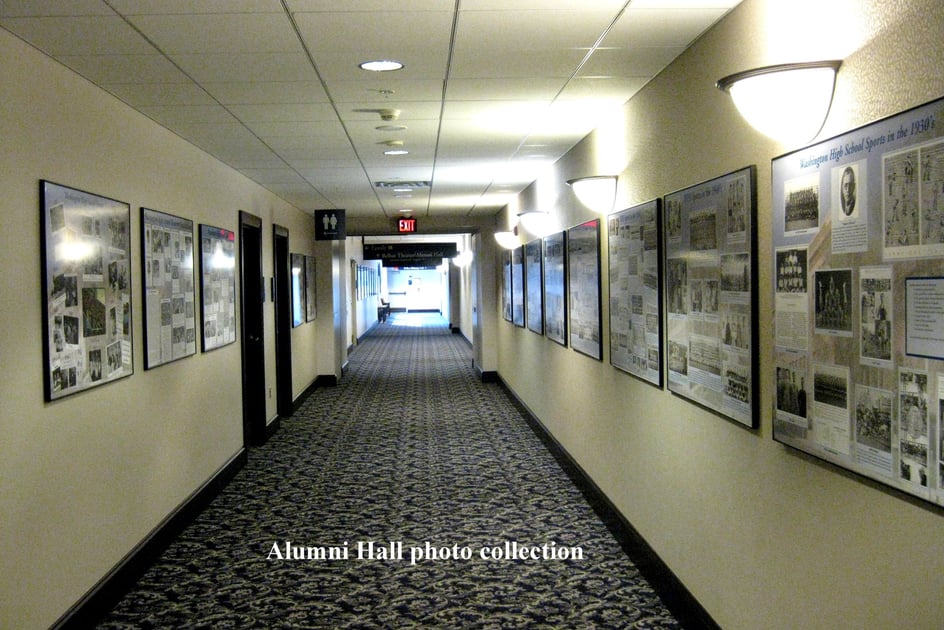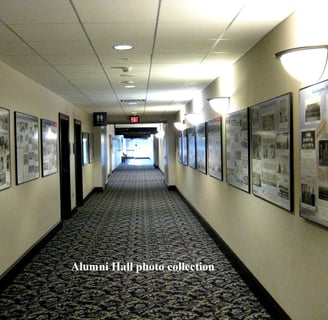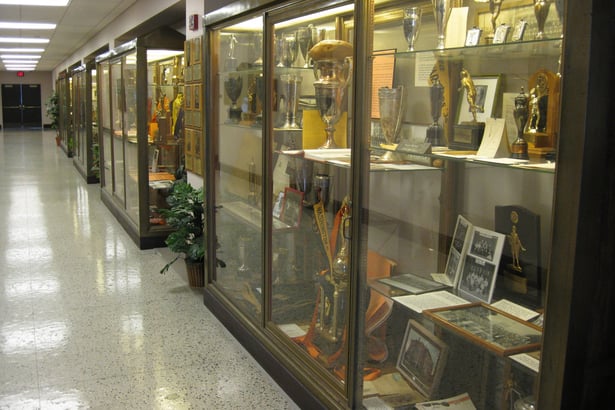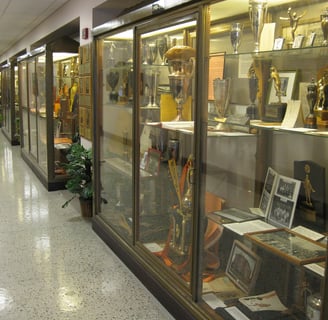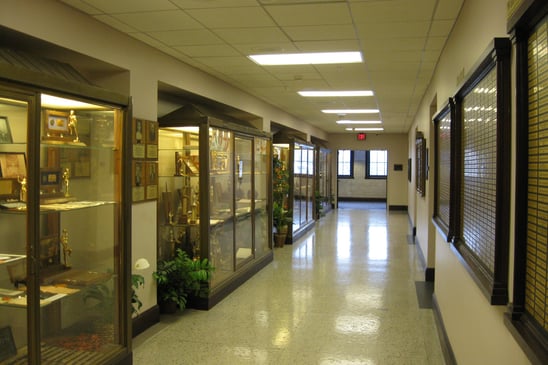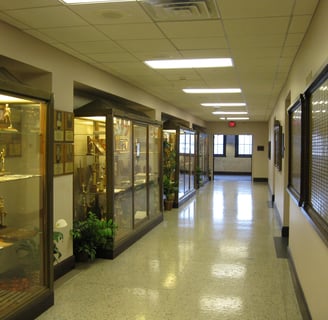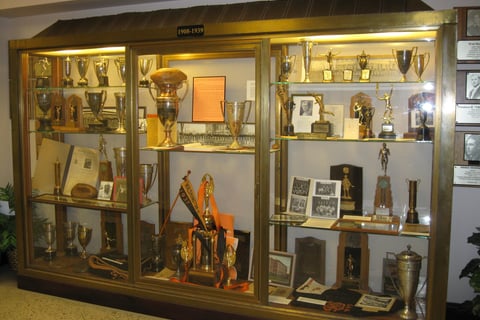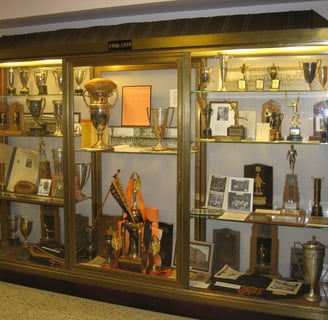 Display cases organized by decade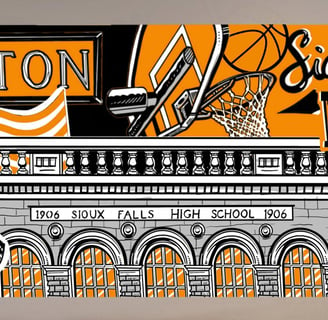 Click on the mural for a large image
The preserved classroom has original desks,cabinets, slate chalk board, clock, maps, etc.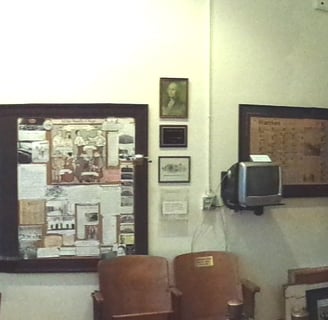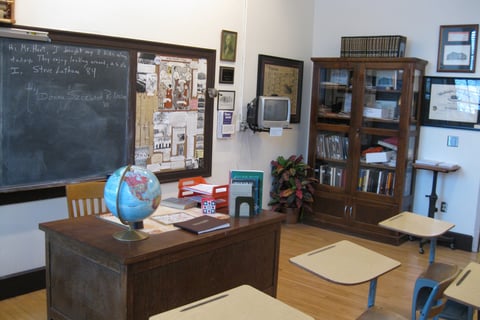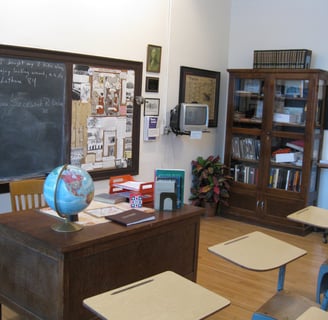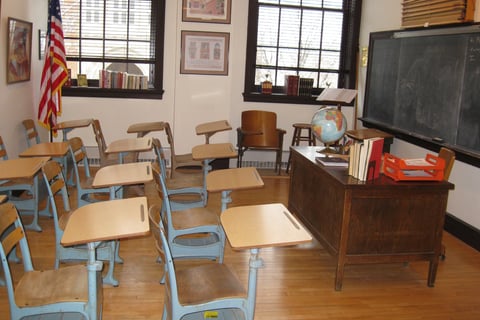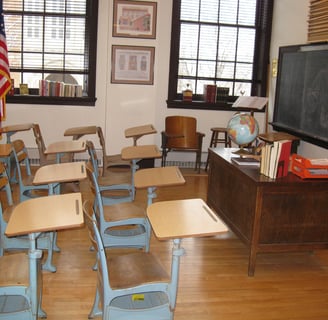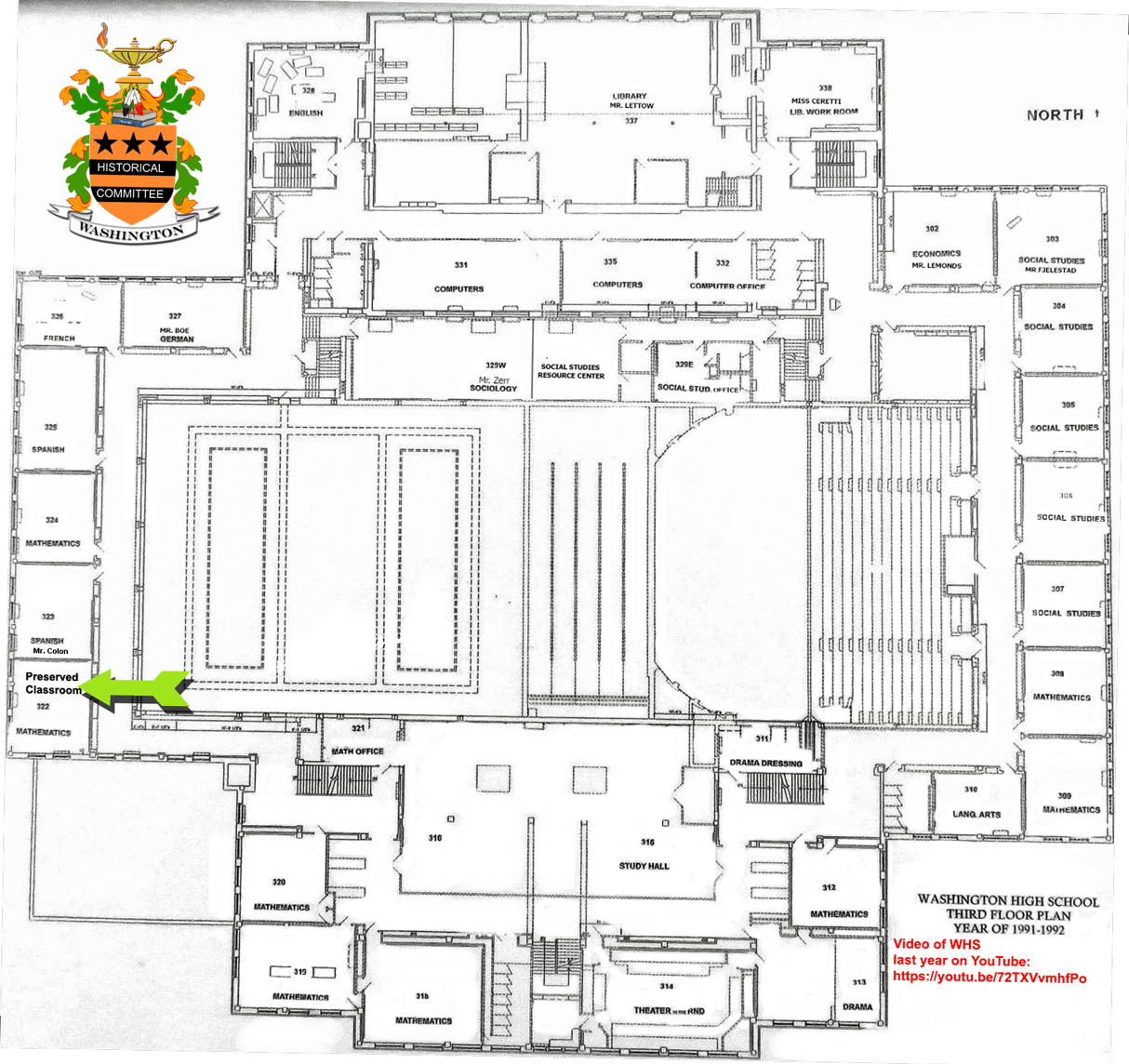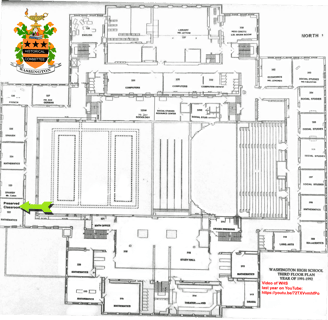 Third floor as it was in the last decade of old WHS
Arrow shows where the preserved classroom is. Click on the map for individual view.