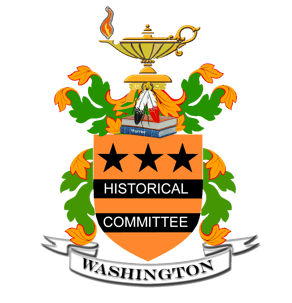 The Washington High School Historical Committee, in 2011, created a Hall of Distinction consisting of former students of WHS who attended the school for at least one year in grades 9-12. After high school, those chosen to be included in this prestigious group have shown exceptional distinguished achievement in a notable field of endeavor at the state, regional, national or international level.
A
lumni selected for the HOD receive an official certificate and a pin. Their names are added to the display in Alumni Hall, west wall.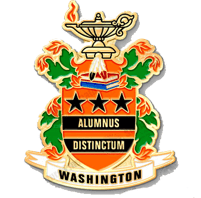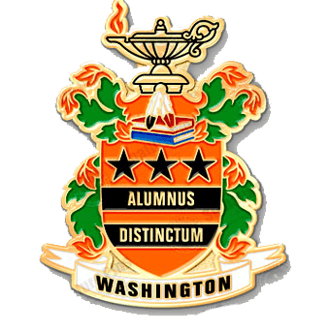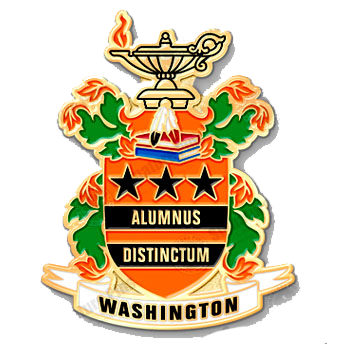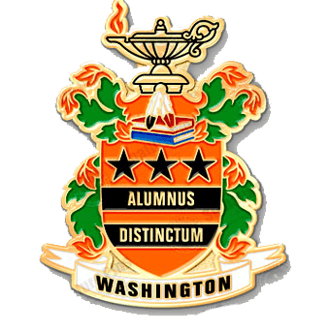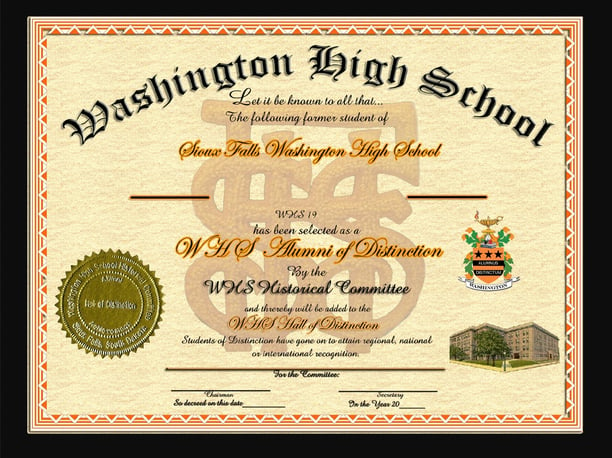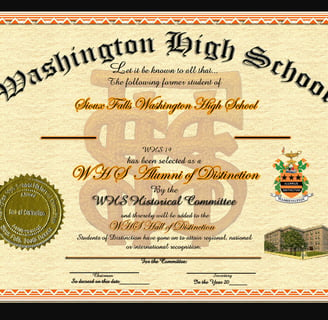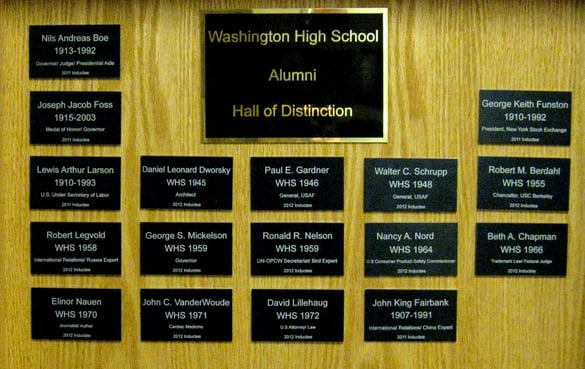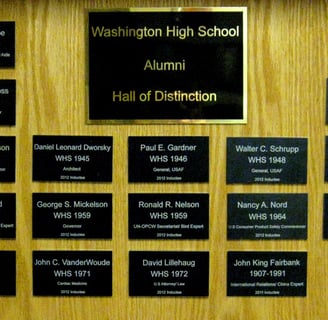 The Washington Crest of Distinction is derived from the crest of the WHS Historical Committee, which is based on the presidental crest of George Washington, with school colors substituted for Washington's white and red, and the lamp of knowledge in place of the knight's helm—the green stands for growth. The stars stand for the three senior high classes, and the bars for the path to knowledge and the path to success, with the Latin words for alumni of distinction. The headband with feathers stands for the Warrior school nickname. Note that one of the books is the Warrior.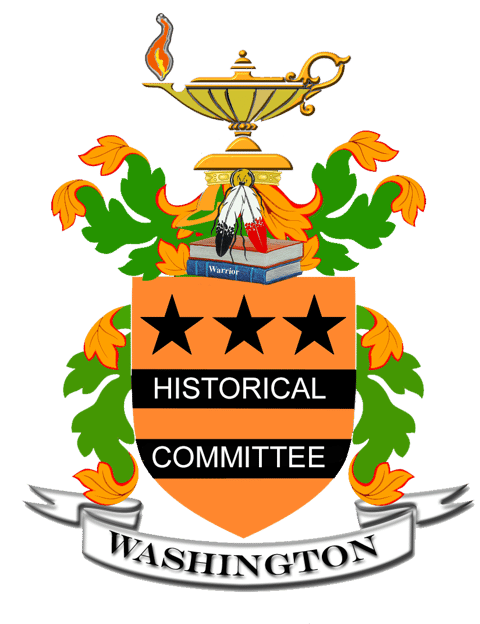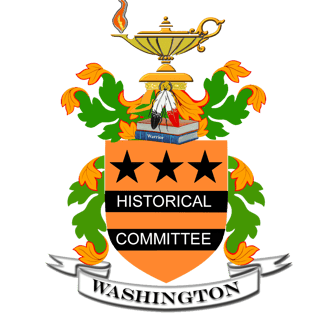 Members of the WHS Hall of Distinction as selected by the WHSHC
Highlighted names can be clicked for information on selectee
2022
Charles N. Nauen WHS 1972
Environmental Law
Wendell H. Hanson WHS 1937
Military
Herman S. Solem WHS 1936
Military/Penology
2023
Loren E. Little WHS 1959
Medicine/music
Sonja Hillgren WHS 1966
Journalism/Agriculture
Marian Peterson Sullivan
WHS 1946 Business